Put Your Cleaning On Auto-Pilot Today No Contract Cancel Anytime! Flat Rates
At Just Clean It, we have revolutionized the world of subscription services with our innovative "One Service Pro" System. Our aim is to ensure that you always have the same service professional attending to your home, as having a familiar face cleaning your space establishes a comfortable and acquainted relationship. To ensure that we deliver the best possible service, our service providers undergo an extensive training program, and we conduct background checks and tests.

Our service partners are insured, hospitable, and helpful individuals who know how to care for your home. We take great pride in attracting and retaining quality, reliable, and committed employees who take pride in their work. With our instant quote feature, you can book your service within minutes at any time of the day. For a more personalized experience, we also offer customized quotes. Additionally, if you require laundry services, simply select it as an extra service for a complete package. So, why wait? Put your house cleaning on auto-pilot today!

Just Clean It Offers Flat Rate Pricing; See The Price And Book In Minutes, Or Buy The Hours You Need. Book Now!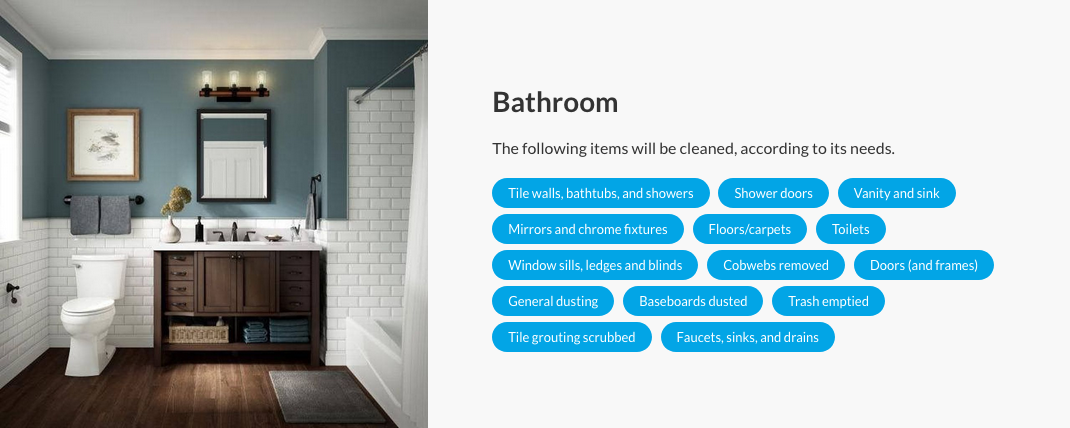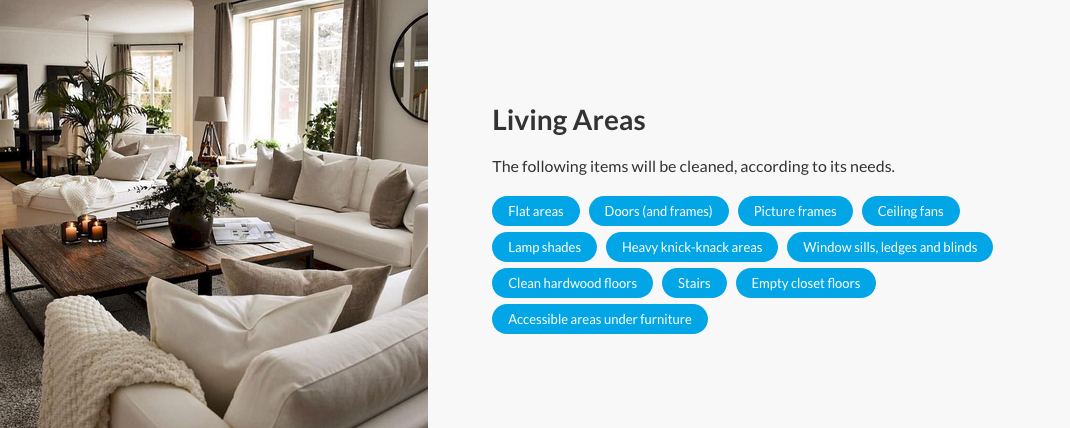 We Take Pride In Your Appearance!