Post Renovation Cleaning Services
We Provide A Full, Deep Detailed Cleaning And Sanitizing Service We Are Equipped To Take On Any Project We Guarantee It! Experience Awesome!

If you're a construction company or property owner who has completed construction on a new site, then you are ready to prepare the property for its official opening. Count on Just Clean It Quality Home Solutions to deliver your occupants a space that is in showroom condition on time. We leave no stone unturned when taking care of a newly constructed or remodeled project, house, condo or commercial space. We thoroughly clean the project inside and out using only the best cleaning products and equipment available, we make certain that your client(s) or it's new occupants will enjoy a fresh, clean space at an affordable price. We do the messy work for you so that you can get back to running your business, or moving into your new home and feel comfortable.

Post-construction/renovation cleanup is a special discipline, with unique methods and safety requirements. You need a knowledgeable, dedicated team to do it right. We bring years of experience to our post-construction cleaning services. Just Clean It specializes in Post Renovation Cleaning Services so we understand the importance of removing the dust and debris after a renovation/construction is completed, Just Clean It, is fully prepared to work within your time constraints; our attention to detail and the ability to work beyond your expectations make Just Clean It the first and only choice when it comes to Post-renovation cleaning services.

Our Cleaners Are The Best In The Industry Satisfaction Is Absolute / All The Service You Need In One Place

Your team of cleaners are industry professionals with years of experience, Just Clean It employs professional cleaners with the highest level of consistent performance, we ensure your home and business appearance will be of the highest quality; our teams are reliable and hard working. We recognize that our clients expect our service to be of a certain quality, Just Clean It can, and will deliver on all your expectations we guarantee it.

Please note a Post-renovation cleaning is not a quick clean it does take time to complete, but we guarantee the results will be amazing. Just Clean It will work around contractors and furniture if we must. Please note that if the home is furnished we will clean the furniture however, this will add to the cleaning time. Please let us know the Square footage of your space so that we are properly staffed for your project. Please note for flat-rate pricing we must come out to see your space or you must send pictures. Thank you.

Get All The Services You Need In One Place: Carpet Cleaning Services, Tile & Grout Cleaning Services, Mattress Cleaning Or Wall Washing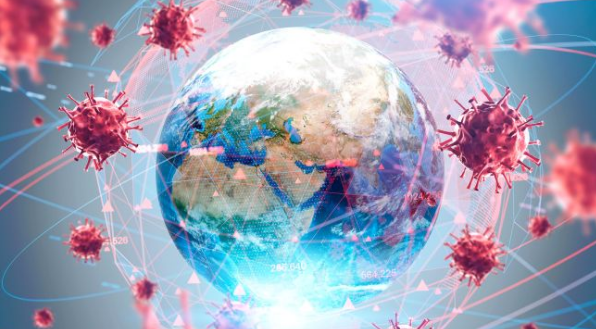 Important Information About Our Response To The Coronavirus:

The health and safety of our customers and cleaning professionals remain our top priority. Here are the measures we are taking to ensure we provide the best clean possible while maintaining high safety standards

Disinfected Supplies: Only freshly laundered and disinfected supplies are used for each cleaning. Our Professionals are required to be healthy to clean and all team members are checked daily for any symptoms of illness. We continue to practice social distancing our office staff is working from home and all service professionals receive their cleaning schedule and instructions through text message or email. Sanitized House Entry: Before entering a home/office, our service professionals sanitize their hands, put on gloves, and wear other protective equipment as needed. In-Home Social Distancing:

Our service Professionals maintain a minimum 6-foot distance from other people throughout the service. Most clients stay in separate areas or leave home during the clean. High touch-point disinfecting: Hospital-grade cleaning supplies are used to provide deep disinfecting cleaning with special focus paid to high-touch areas (counters, doorknobs, appliances etc). Sanitized Home Exit: Sanitized Home Exit: Our service professionals clean rooms in a specific order, ending at the front door. This way, we clean and disinfect as we move throughout the home/office and leave areas sanitized as we exit. Again the health and safety of our customers and cleaning professionals remains our top priority we continue to ensure we provide the best clean possible while maintaining high safety standards thank you.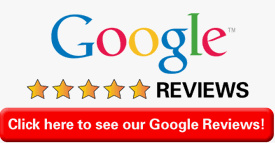 When you choose Just Clean It Quality Home Solutions to perform your Post Renovation Cleaning or Post Construction Cleaning Service you really are getting the best. From scrubbing the bathroom shower tiles to cleaning inside and outside of all appliances and disinfecting every square inch of your new space; we leave your space sanitized and disinfected, it's all about the elbow grease. Don't take our word for it read our reviews.

Please Read The Just Clean It 24Hour No Hassle Re-clean Guarantee

We Really Do Make It Ridiculously Easy! All Supplies Provided!

Just Clean It Quality Home Solutions unconditionally guarantees the work performed, If you are not completely satisfied with the work performed, give us a call within 24hours of your service, and we will return to re-clean the area in question at no additional cost to you. Please note: Just Clean It requires a credit card on file to complete your booking. Your card will be authorized before your appointment. We will charge your credit card and email an invoice the day after your appointment, thank you. Please note that because of the nature of our service we do not offer any refunds or discounts on our services, this is the reason for our 24hour No-Hassle Re-clean Guarantee which is provided with all the services we provide.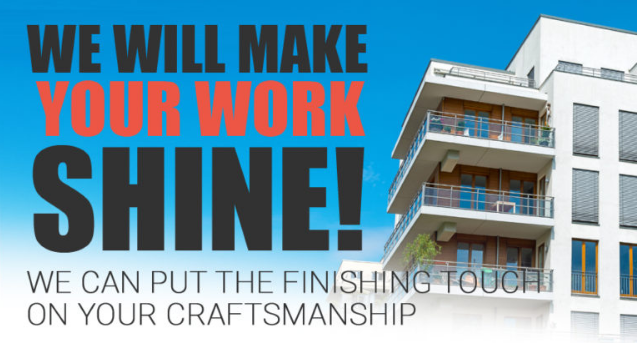 Please note: A Post Renovation Cleaning requires a team of professional cleaners, we do have a minimum amount of cleaners depending on what the square footage and the condition of your space is. If your home is on the larger side, or if your home is furnished and has blinds throughout we will schedule a larger team as we know you don't want us around for the whole day. All cleaning supplies and equipment are provided at no additional cost. All Post Renovation Cleanings are completed on the same day. Call us today to book your team.

Please note that if the home is not occupied we will require electricity and water to be turned on. We look forward to being of service. Please note: that Just Clean It requires a credit card on file to complete your booking. Your card will be pre-authorized before your appointment. We will charge your credit card once your cleaning is completed and email an invoice for the next business day. Give us a call right now.
As a post-renovation cleaning and lifestyle management company Just Clean It Quality Home Solutions, brings you the best of both worlds, combining the friendly personal service of a small business with the far-reaching capabilities of a large organization. Because we understand that our success depends on the loyalty of our clients, we always work hard to ensure 100% satisfaction on all the projects we work on.
Add Carpet Cleaning Or Tile & Grout Cleaning Services To Your Appointment For A Complete Clean!

Before you scrap your old carpet, let our trained professional give it a try. We offer Moving day carpet cleaning service that is so amazing you'll think we used magic to get your carpet clean! We also provide green clean options. Just Clean It is one of a few Toronto carpet cleaners that use a variety of green cleaning solutions. This means that carpets and upholstery will stay cleaner longer. We also provide a One year warranty on all carpet cleaning services for more information click here. Conditions apply call for details.