No Contract Cancel Anytime Absolutely No Hidden Fees Experience Awesome! 24Hour No Hassle Re-clean Guarantee On All Services

With hundreds of happy customers and counting Just Clean It strives to be the fastest-growing Airbnb cleaning provider in Toronto, we've got you covered with our 24Hour No Hassle Re-clean Guarantee. As a recognized innovator, executor, and experienced service provider for some very picky clients, Just Clean It is an authority in professional Airbnb cleaning services for some of the most demanding clients throughout the Greater Toronto Area. Our approach paired with our matched ability to execute seamlessly has guided notable brands to gravitate towards us. Services are tailored to our client's specific requirements and delivered in a professional, confident, and timely manner. You'll never lose another guest to another hotel again.

Our goal at Just Clean It is to make quality cleaning, schedule communication, and trust non-issues. when you book a clean with us we think it should be ridiculously fast and easy. Get ready for a new experience in cleaning services for Airbnb rental hosts! Give us a call right now to experience a new level of clean, or book your service in just minutes using our online booking form. Please note Just Clean It only accepts regular ongoing Airbnb rental cleanings we do not do one time Airbnb cleaning. You must schedule at least one clean or more a week for us to accept your booking.
Get All The Services You Need In One Place: Carpet Cleaning Services, Tile & Grout Cleaning Services, Mattress Cleaning Or Wall Washing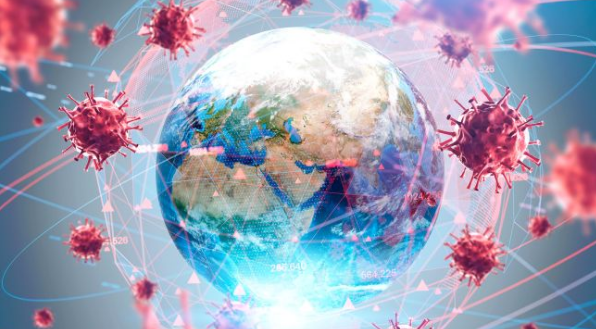 Important Information About Our Response To The Corona virus:

The health and safety of our customers and cleaning professionals remain our top priority. Here are the measures we are taking to ensure we provide the best clean possible while maintaining high safety standards

Disinfected Supplies: Only freshly laundered and disinfected supplies are used for each cleaning. Our Professionals are required to be healthy to clean and all team members are checked daily for any symptoms of illness. We continue to practice social distancing our office staff is working from home and all service professionals receive their cleaning schedule and instructions through text message or email. Sanitized House Entry: Before entering a home/office, our service professionals sanitize their hands, put on gloves, and wear other protective equipment as needed. In-Home Social Distancing:

Our service Professionals maintain a minimum 6-foot distance from other people throughout the service. Most clients stay in separate areas or leave home during the clean. High touch-point disinfecting: Hospital-grade cleaning supplies are used to provide deep disinfecting cleaning with special focus paid to high-touch areas (counters, doorknobs, appliances etc). Sanitized Home Exit: Sanitized Home Exit: Our service professionals clean rooms in a specific order, ending at the front door. This way, we clean and disinfect as we move throughout the home/office and leave areas sanitized as we exit. Again the health and safety of our customers and cleaning professionals remains our top priority we continue to ensure we provide the best clean possible while maintaining high safety standards thank you.

Just Clean It Makes It Ridiculously Easy!

At Just Clean It, we are different than traditional cleaning services because we have a concierge service that caters to those who run an Airbnb business. We know that you typically have guests checking in and out frequently, making the time-frame between the departure of one guest and the arrival of another sometimes quite short. It can be challenging to get someone in and get the job done before your next guest arrives. But that's what we're here for! We aim to accommodate your last minute needs. All you have to do is book your cleanings in advance so we know when to come. You can count on us to be there any day of the week to tidy up before your next guest arrives. Please note that our fees are higher on weekend visits.
The lack of detailed cleaning usually is the number one reason why guest choose hotels. Just Clean It will turn your rental into a five Star Airbnb setting: Using our proprietary quality control cleaning checklist, we remove all evidence of your last guest. A rental that is cleaned thoroughly gets rated 5 Stars. Let Just Clean It take care of your regular cleaning needs.

Tell us what you'd like to have done; do you want the pillows placed a certain way? Do you want to leave your guests a note? Once you give us this information it stays in your account so you never have to remind us again. We can also do some extras that you might not expect, give us a try. Please note that some extra services do require additional fees.
Carpet Cleaning Services Toronto We Provide Green Cleaning Option
Just Clean It, provides all the services you need to maintain all your floor surfaces from carpet cleaning services, Tile and grout cleaning services, mattress cleaning services as well as upholstery cleaning services. We would be happy to set you up on a regular maintenance program, we'll make your carpets and floors look like new again. Many of our clients look to Just Clean It, as their home maintenance provider. Client's that use our carpet cleaning services on a 6 month maintenance program will get their second cleaning at a discounted maintenance price, ask us for more information regarding this program it's absolutely amazing you always get more when you choose Just Clean It.