Covid19 Cleaning Services
Help Flatten The Curb With A Deep Detailed Cleaning And Disinfection Service Start $199

We live in unprecedented times. As part of the effort to help homeowners and businesses impacted by COVID-19, Just Clean It Quality Home Solutions responds to the current global pandemic by offering the services needed to help flatten the curb. Just Clean It offers professional cleaning and fogging services for homes and businesses. Just Clean It uses a 4-Step Cleaning System that incorporates professional-grade botanical disinfectant combined with a unique antimicrobial surface protectant that will provide ongoing protection for weeks.

Are You Opening Up Your Business Soon?
A healthy environment for your employees means a healthy bottom-line for your business. Just think about how many people touch all the same surfaces you do when on their way to work, the mall or dining out. Every door handle, counter, elevator button, escalator rail, pen or any other thing you touch has already come in contact with hundreds if not thousands of people. Then we feel our faces, rub our eyes or grab a sandwich without even thinking about it. Just Clean It will terminally disinfect all high-frequency touch-points and coat them with a long-lasting antimicrobial coating that doesn't wash off. Just Clean It for a free, no-obligation estimate for your commercial disinfecting services and give your employees and their families greater peace of mind about how healthy an environment they have at your facility. Request a free no-obligation estimate today.

The Machine & The Products We Use

This device is designed to dispense chemical solutions in a cold fog or mist. The chemicals that are used with this device require registration with or approval by various government agencies. Planet Based Products & disinfectants: The products we use kill over 99.99% of the designated test microorganisms necessary for broad-spectrum claims of hospital disinfectant effectiveness. All the products we use are suitable for all hard non-porous surfaces in restoration, decontamination and remediation sites. (fire, water, sewage and mold) and residential, medical and commercial application, including health care facilities, food preparation facilities, hospitals, nursing homes, medical, veterinary and dental offices, schools, daycare facilities, health professional, chiropractic and physiotherapy clinics, nurseries, bathrooms, basements, kitchens, restaurants, food storage areas, offices, fitness gyms, spas, hotels, zoos, barns kennels, planes, trains, automobiles and ambulances.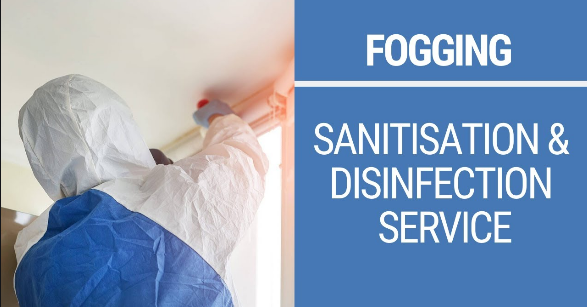 Let's Win The Fight Against COVID19!

Sanitizing
surfaces helps reduce germs to a safe and healthier level and reduces the spread of harmful diseases. You should always sanitize surfaces like floors, counter-tops and upholstered furniture.
Disinfect
- We recommend you disinfected to kill harmful germs in your home or business. Disinfecting kills and destroys germs on a surface after cleaning and can further lower the risk of spreading a wide range of microorganisms, including bacteria, viruses, fungi, and mold. It is best to disinfect frequently touched surfaces, likely to harbor harmful viruses and pathogens.
Protect
- Now more than ever; it is essential to keep the spaces we live and work in clean. Sanitizing and disinfecting your home and business can go a long way to ensure you protect your home and valued customers. Just Clean It uses commercial-grade, Health Canada Approved disinfectants and sanitizers along with cutting edge technologies to rid your home and business of harmful pathogens.
We use a highly-acclaimed botanical disinfectant solution that kills 99.9% of viruses (including the human Coronavirus), bacteria, fungi and mold. Our cleaning program cleans, sanitizes, disinfects and protects. None of the products we use are harsh chemicals; however, they eliminate almost all allergens upon contact; they are non-flammable, non-corrosive and non-abrasive. Our service professionals will disinfect after surfaces are thoroughly cleaned; a non-allergenic plant-based disinfectant is fogged into all areas of your home or office. We start from the highest to the lowest point. We disinfect everything.
Nowadays, everyone is concerned about indoor air quality, so you'll want to ensure your home and office are in good hands. After all the surfaces of your home or office are cleaned, we'll go the extra mile to ensure that we've gotten to all surfaces, even the air, is disinfected; this will help stop the virus from spreading. Some sanitizers and disinfecting products require 10 minutes of dwell time. The solutions we use only needs 30 seconds to sanitize thoroughly and four to five minutes for disinfecting, making it ideal for vertical and horizontal surfaces in homes and commercial spaces. Give us a call today to see how we can help!

What You Should Know About How We Work

Our Covid19 Cleaning Service requires a team of professional cleaners; we have a minimum amount of cleaners depending on the square footage and your space condition. If your home is on the larger side, or if your home is furnished and has blinds throughout, we will schedule a larger team as we know you don't want us around for the whole day. All cleaning supplies and equipment are provided at no additional cost. Our Covid19 Cleanings include a deep cleaning, sanitizing and disinfecting services; all services are completed on the same day. Call us today to book your team.
Please note: that we do require electricity and water throughout the whole house to be turned on; if we have to travel to the basement to get water to clean the upper floors, this will add to your cleaning time.
Our payment and booking policy: Just Clean It requires a credit card on file to complete your booking. Just Clean It will pre-authorize your credit card; before your appointment, we will charge your credit card once your clean is completed and email a receipt to you the next business day. Request a quote today.
Covid19 Cleaning For Residential & Commercial Spaces Call Right Now!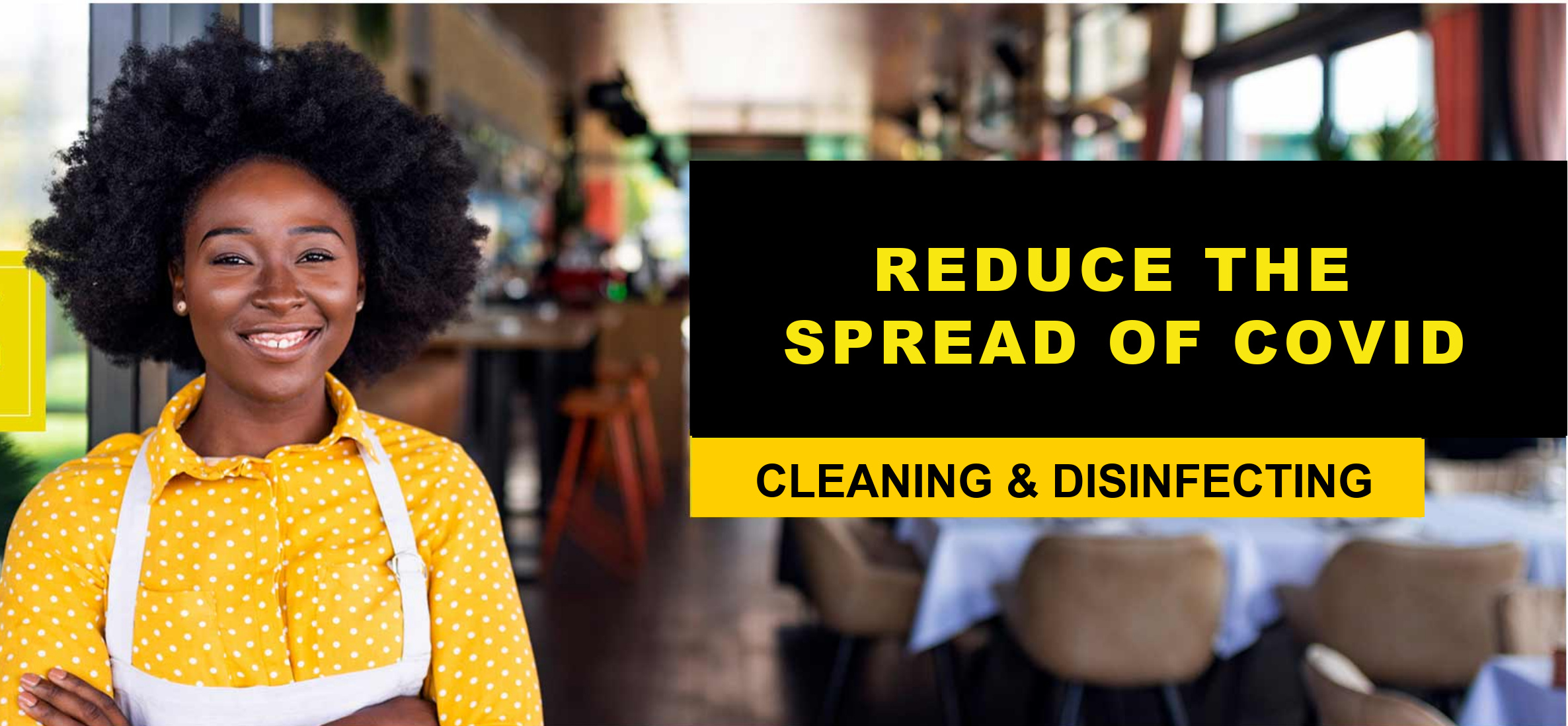 In the face of the COVID-19 pandemic, many businesses are getting ready to get back to business as usual. To do so, you need to ensure that your facilities are as clean as possible to keep your staff and customers safe and healthy. This task is more than just simple cleaning. You've got to make sure you're inviting employees back to the cleanest and safest environment; it's essential that you hire a professional.
What is Deep Cleaning Service?
Simply put, professional deep cleaning services involve cleaning all areas of a business using premium quality products. Health Canada approves all the products that we use. Deep cleaning is comprehensive and is not something you should attempt to do yourself.
Sanitizing and Cleaning Services We Offer
To help businesses prepare to reopen and deal with increased traffic levels, Just Clean It offers an array of cleaning services to help reduce the spread of COVID-19. If you are seeking cleaning services to keep your business clean and disinfected, we provide the following services Deep-Disinfecting of the Office: This service involves using our premium disinfectants to clean and sanitize surfaces such as door handles, telephones, light fixtures, vents, and other hard to reach/heavily trafficked areas and surfaces. Enhanced Cleaning: We also offer enhanced cleaning services to help you keep various areas and surfaces within your business clean and sanitized throughout the day. This convenient service allows you to have your business disinfected by our well-trained professionals during the business day.
Carpet & Upholstery Cleaning: Floors, carpets, and upholstery are often some of the most overlooked surfaces concerning preventing the spread of viruses, such as COVID-19 and other infectious diseases. For this reason, we offer carpet cleaning services that will help to keep your carpet germ-free. In particular, we use an anti-microbial solution to clean your carpet, killing germs and preventing them from spreading. Ask us about our Carpet Cleaning Warranty Program.

All The Services You Need For Your Home